Dilwali Diwali 2015 – Diwali Celebrations at ASMD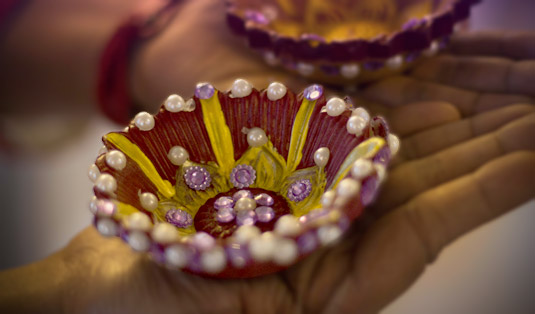 Anibrain School of Media Design hosted a Diwali Party for all the students on 3rd November 2015.Students,faculties and staff participated actively and the event was celebrated with full zeal and enthusiasm.
As soon as the event dates were announced,students were seen busy in preparing for various competitions and programs.
The day started with Rangoli and Diya painting competition.Students showed their skills in drawing rangoli with different patterns,styles and depicting social messages.Students displayed a great team work and gusto in this competition.Using right strokes of brush,students showcased their brilliant art of creativity in painting diyas;thus proving that they can create wonders not only in graphics and animation.