The Power of Social Media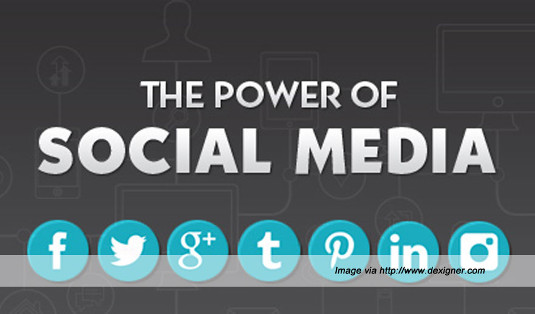 Social media has changed the world as we know it.
Social media — when used strategically over time — is the most powerful form of marketing and market research the world has ever seen.
It's probably obvious that social media (i.e. talking to people) is a great tool for the first pillar of Internet Marketing for Smart People — building relationships with fans and customers.
The mantra is : Go fishing where the fish are. More specifically, where your fish are.
The social Web and social media have essentially become weapons of mass persuasion. You have large numbers of people interacting with each other, so we see not only spam but political campaigns involved in this too.
A clear example of this is the Social media buzz created with the Narendra Modi wave
Narendra Modi became the second most-liked politician on Facebook, behind only President Obama.
Social networking giant Facebook said 29 million people in India have made 227 million interactions through posts, comments, shares, and likes about the elections from the day they were announced on May 12. That is about two-thirds of all daily active Facebook users in India
He has also tapped the twitter market really well.  Narendra Modi's first declaration of victory didn't come in the capital New Delhi, or his home state of Gujarat or even Hinduism's holiest city of Varanasi, where he ran for parliament. It came in the form of a message on his Twitter account.
Modi is counting very much on social networking to keep his party in power, in a country where 372 million people are below the age of 15, more than the population of the US.
A great step and progress in the field of social media for India.