Career Prospects in VFX Industry
Date: 17th June 2016
Time: 3PM
We will send you a webinar link, once you register!
The year 2015 could turn out to be a cusp year for the Indian animation an VFX industry.The year saw the release of probably one of the biggest hits of the Indian film industry, 'Baahubali - The Beginning', not only a movie which is considered to have cost INR3000 million but importantly, a movie where INR850 million were spent on VFX only.Today, India has nearly 300 animation, 40 VFX and 85 game development studios with more than 15,000 proefessionals for them. These studios have experienced a mix of content production, outsourced animation services and collaborative animation services. Over the last decade, the Indian animation industry has moved up the value chain from a traditional outsourcing modelto creating its own intellectual outsourcing model to creating its own intellectual property and co-productions.
Participants will find that apart from usual technical stuff, a deep insight (how it works, how to make one,various technical and designing aspects) of various movies filled with special and visual effects(VFX)(eg.Guardians of the Galaxy, Roar, REsident Evil series) will be given to the participants which is in no match to any technical knowledge given to the students in their regular programs. This interest is something they wish to do from the very first day when they saw first VFX rich movie but due to lack of proper guidance these are never pursued.
Students, who have just given their Class 12th Board Exams or final year graduation exams and have still not zeroed down on the various options available, must consider investing their career in the animation and multimedia sector. It is an upcoming field that has a promising future in Studios, Ad agencies, News channel, Freelance and Media houses.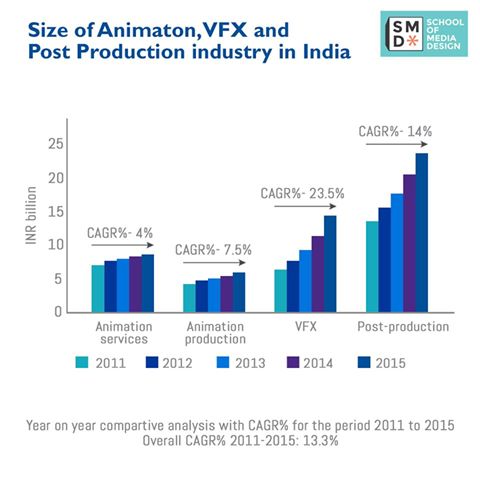 About The Trainer
Mr. Wasim Attar, Faculty Head, Anibrain School of Media Design
Mr. Wasim Attar has over 15 years of industrial and teaching experience in animation and visual effects. He has won numerous awards in short film making and game cinematics. He holds an advanced diploma in Nuke. He worked as a faculty head at Frameboxx & Arena animation. He worked as a freelance 3D Artist afor more than 10 years. Currrently, he is working as a Faculty head at Anibrain School of Media Design, Pune.