Kids Animation Workshop Witnessed Good Response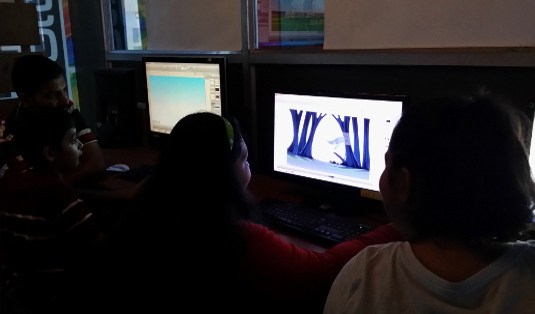 Anibrain School of Media Design conducted Kids Animation Workshop on 31st January 2015. The workshop received hue response from the parents and kids. The free workshop introduced the 5-12 year old kids to the magical world of Animation in which the students bought their imagination to life. The session also gave them an insight to a new approach to make school project presentations.
It gave them a new way of looking at their boring text books and get chapters from history or science experiments of science to come to life.
Mr Wasim Attar, Faculty Head at Anibrain and Generalist in 3D & Animation conducted a workshop. Kids really enjoyed at the animation workshop where they got a chance to display their creative side, on the other hand, parents too shown a keen interest in understanding the world of animation.